"Our lives are the sum of our memories."
-Joshua Foer, "Moonwalking with Einstein: The Art and Science of Remembering Everything"
For Memori, I led the prototyping and creation of the final deliverables. I assisted in designing the structures and aesthetics of the VR space and rendered this interpretation. In an earlier version of the concept, I also created the Virtual Reality prototype in Unity! This was my very first time leading the prototyping department and I walked away with a love for the process.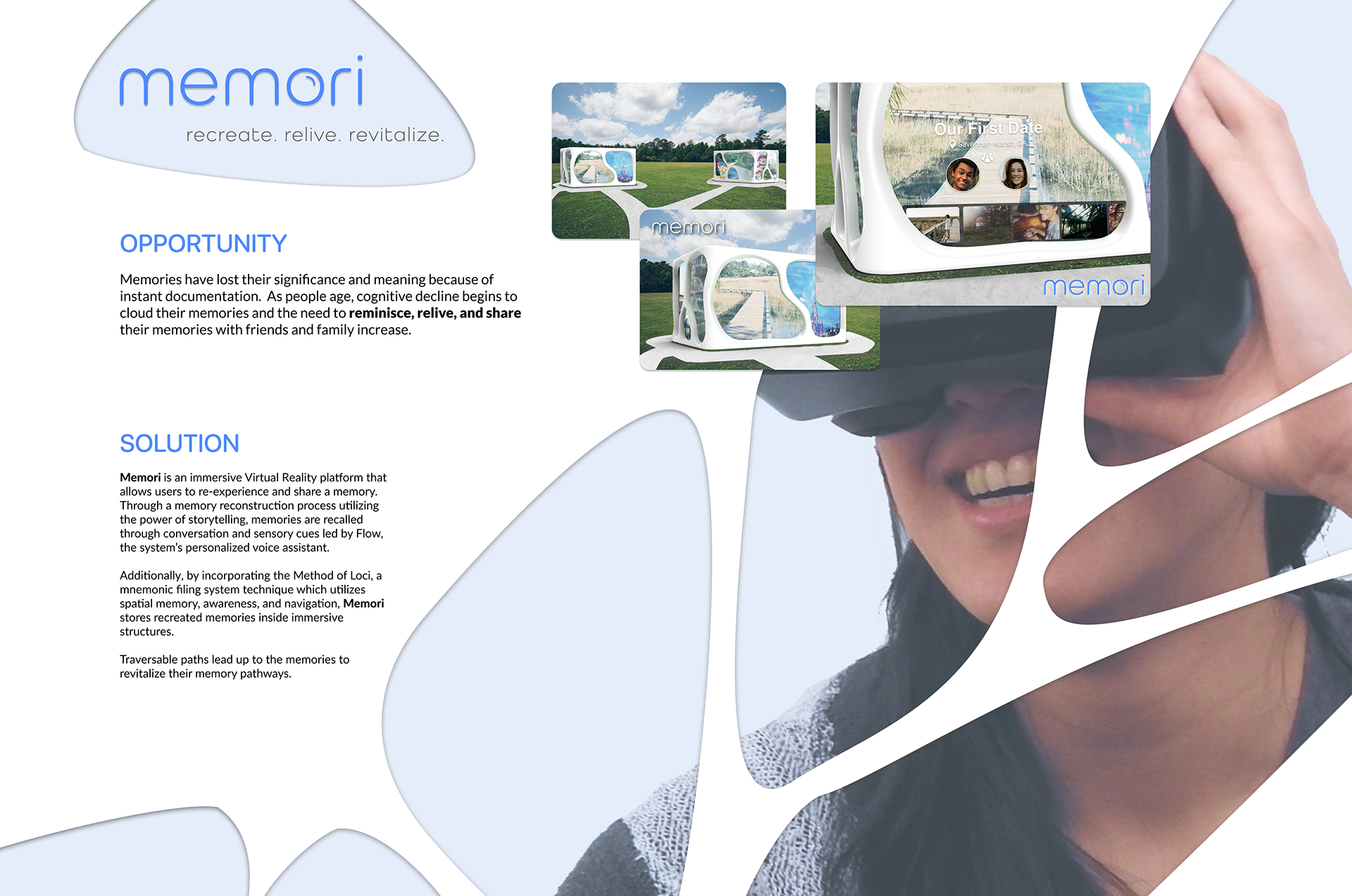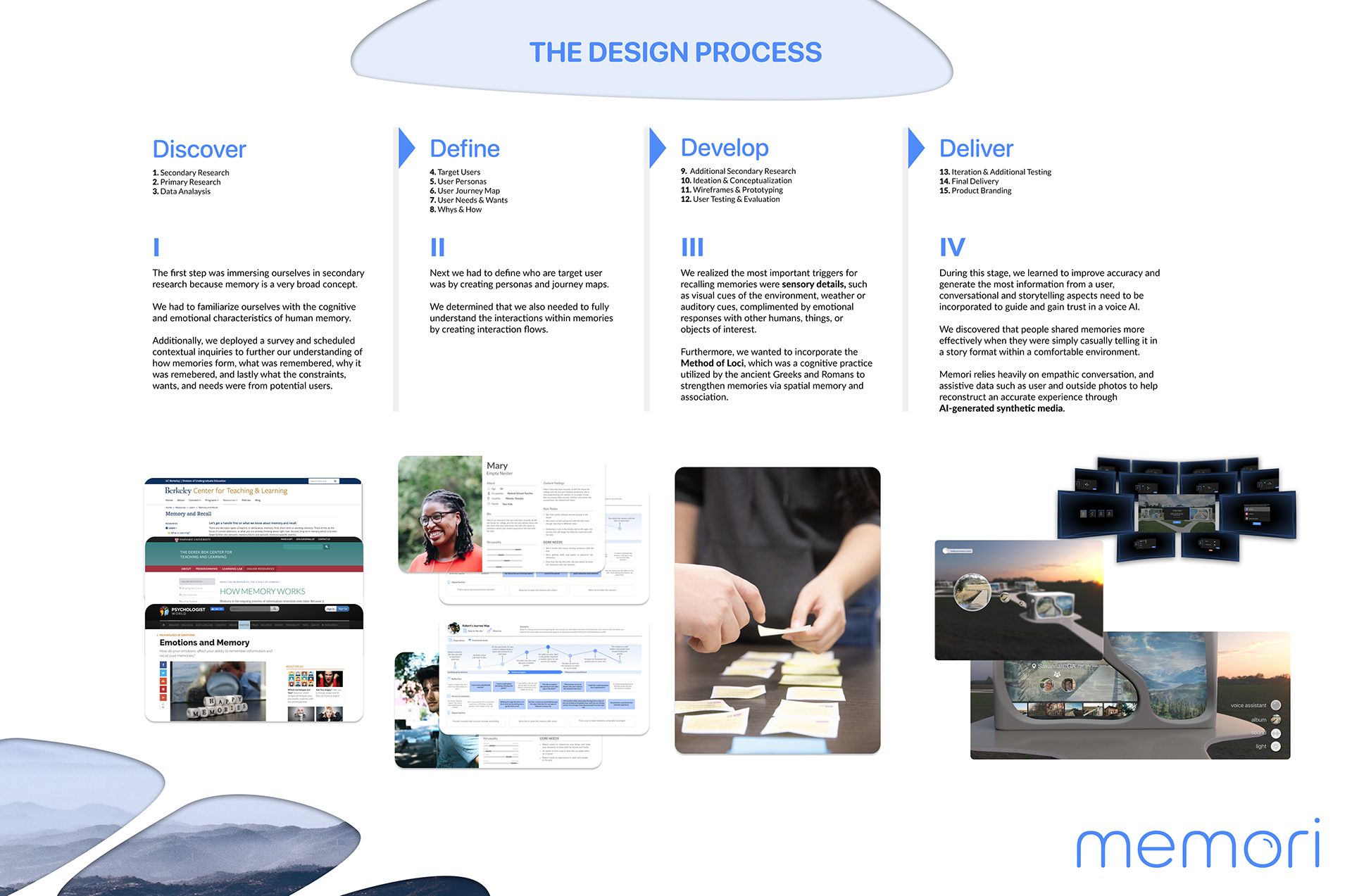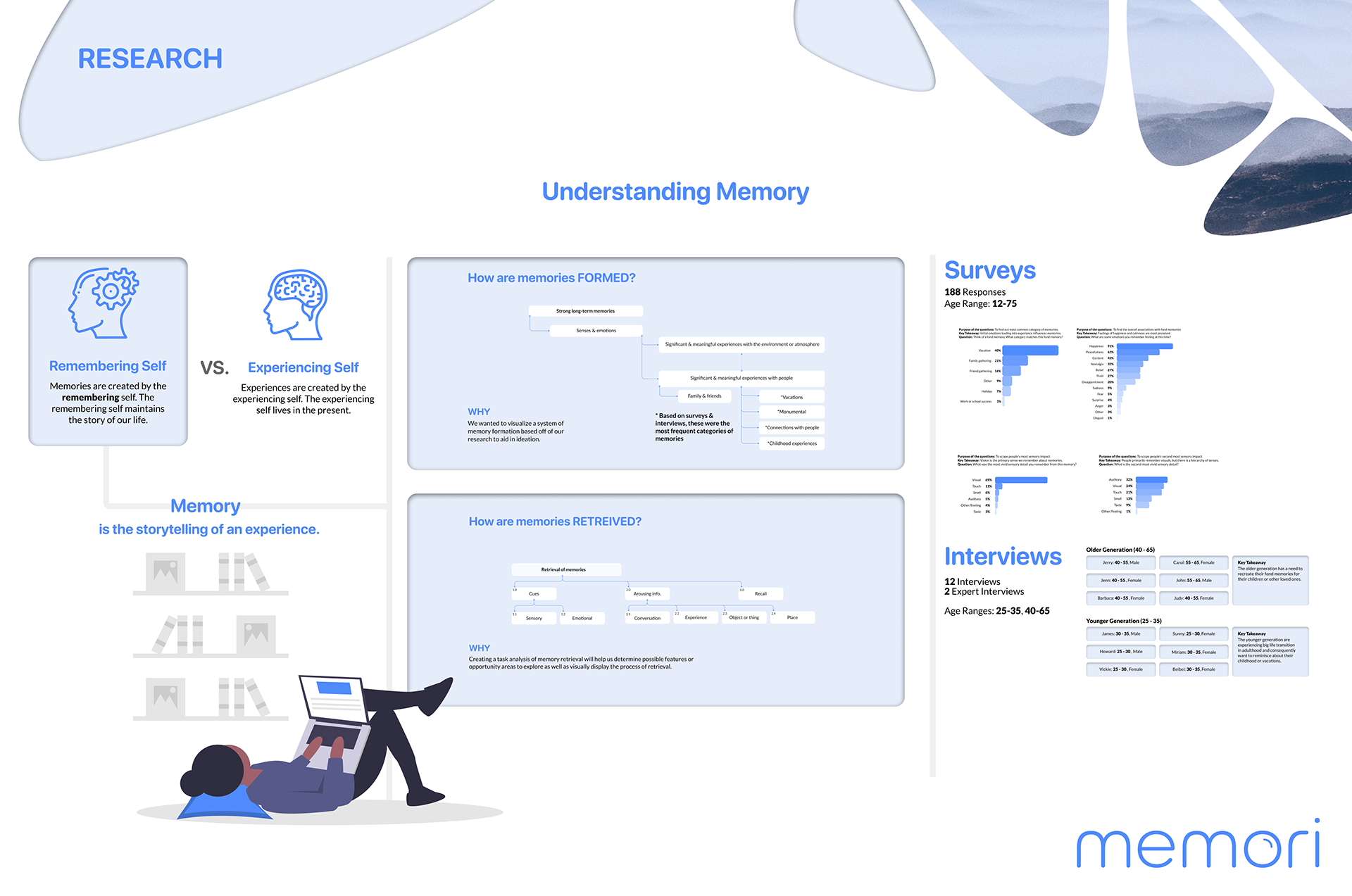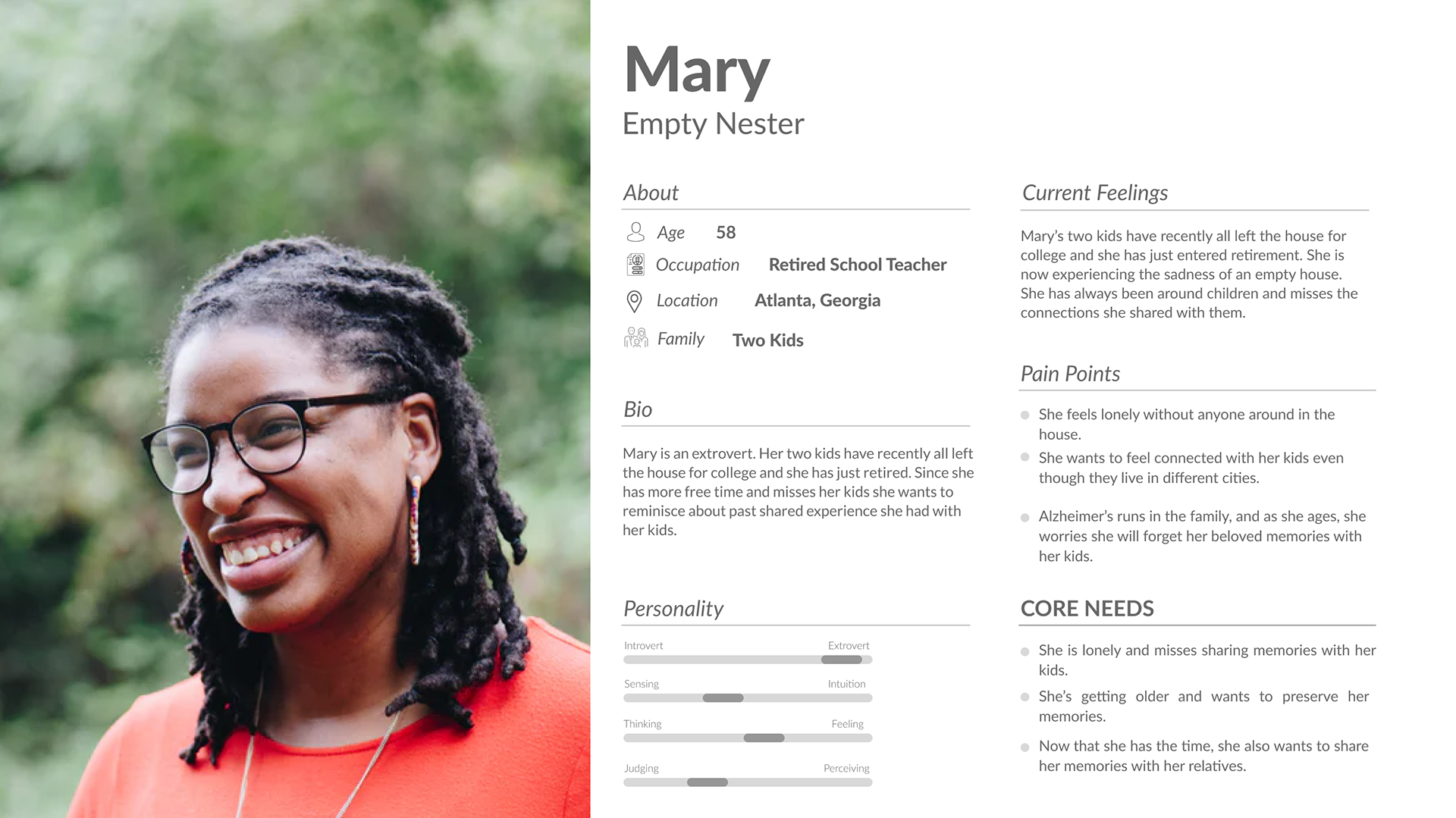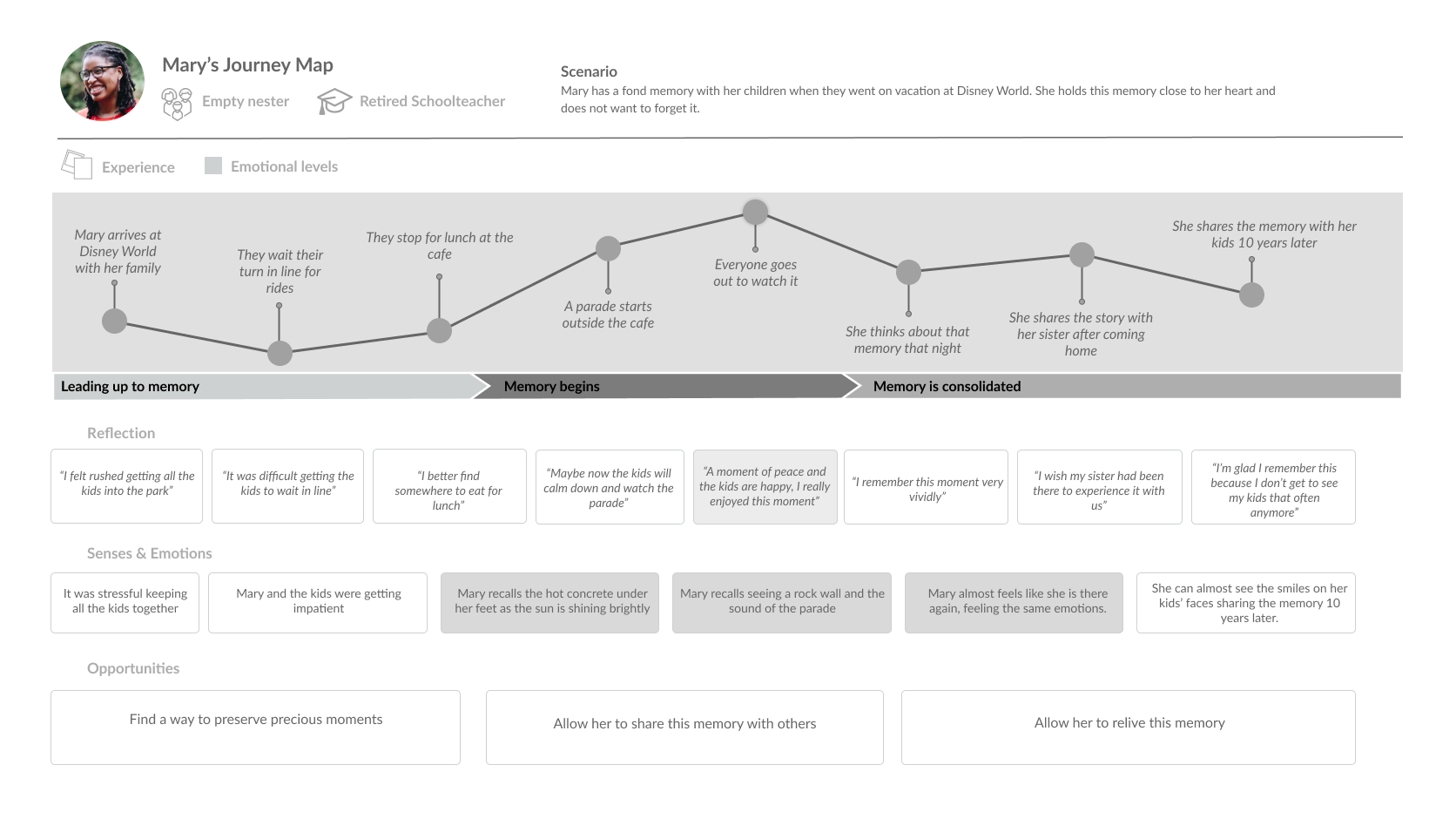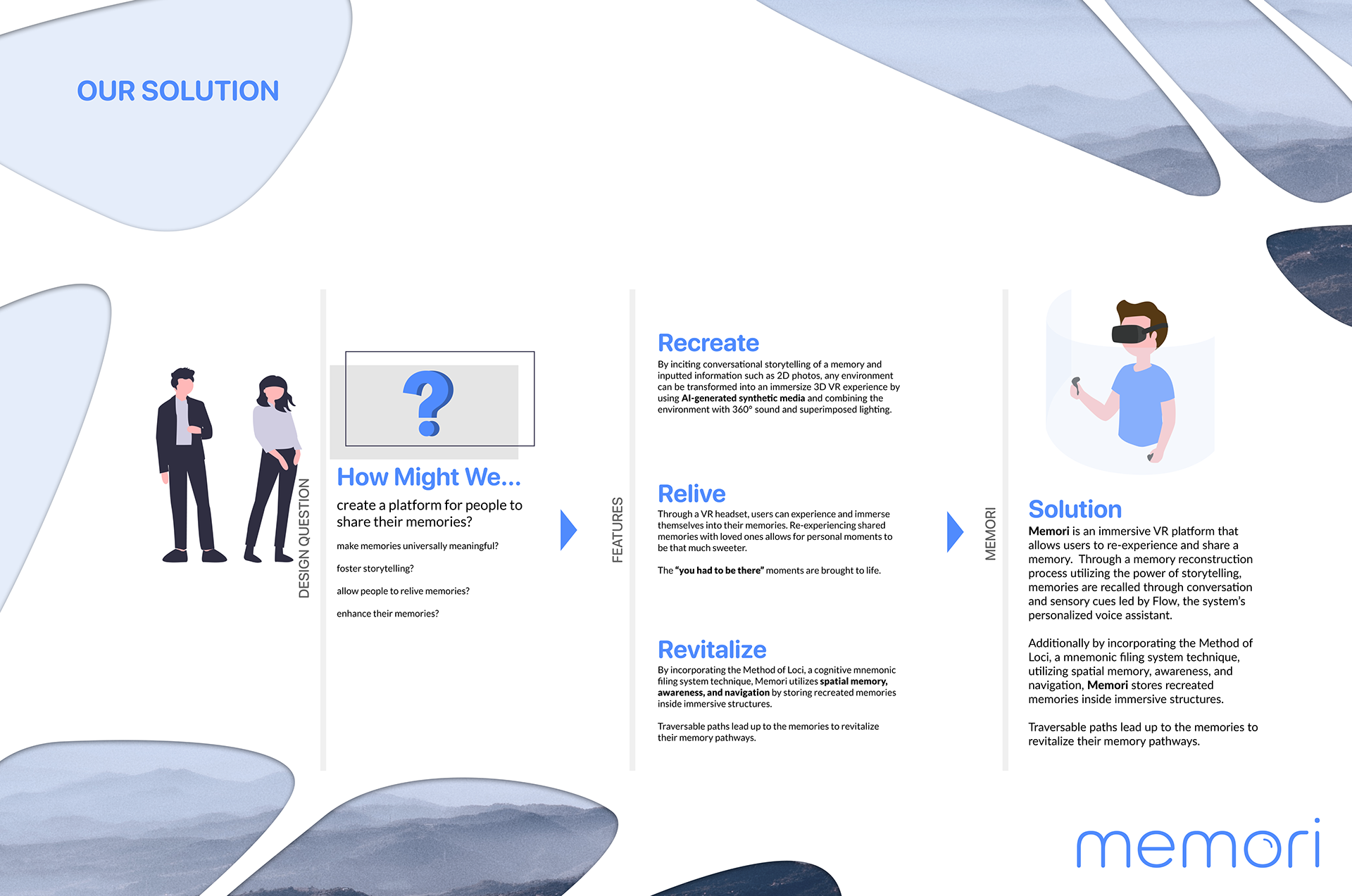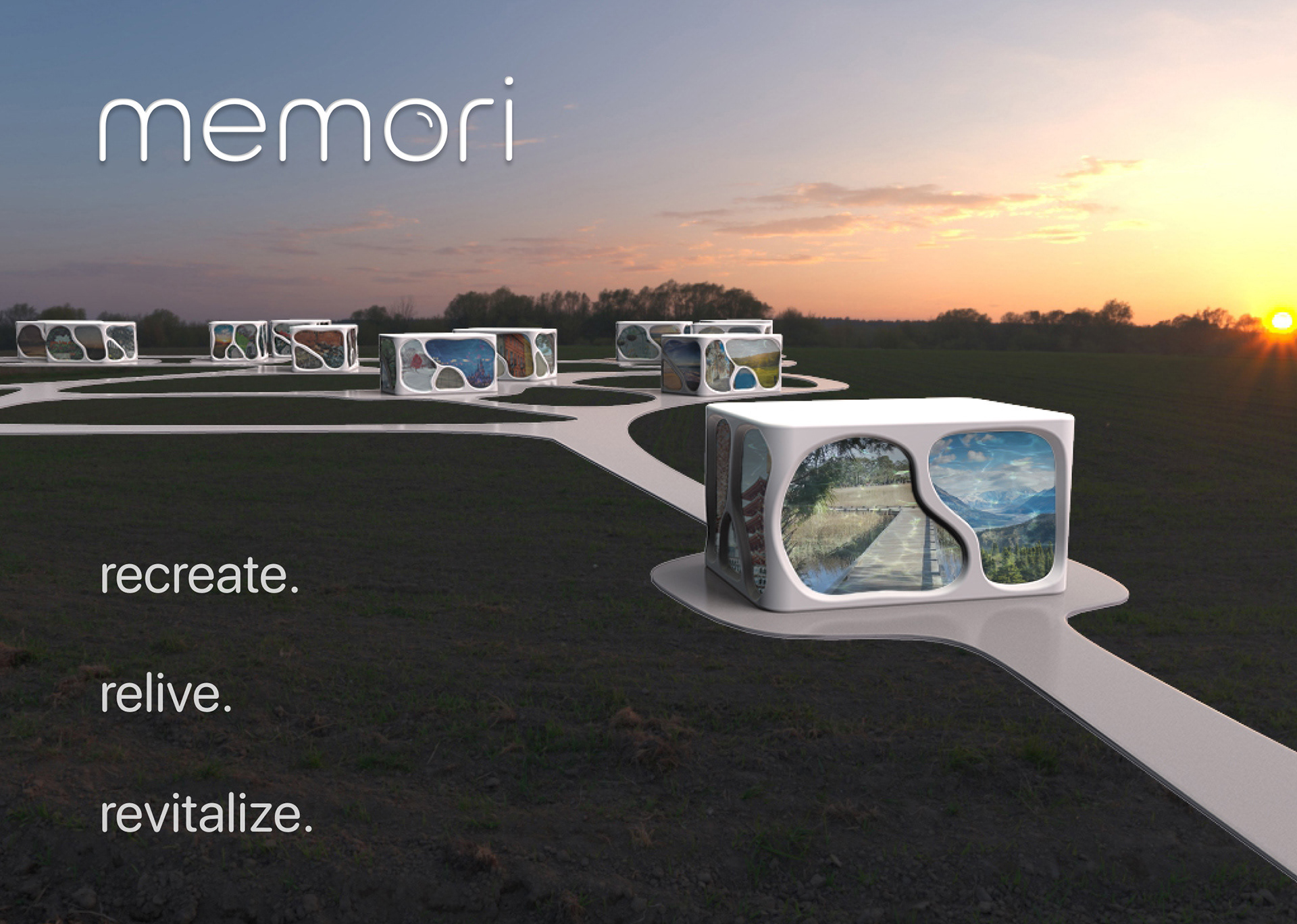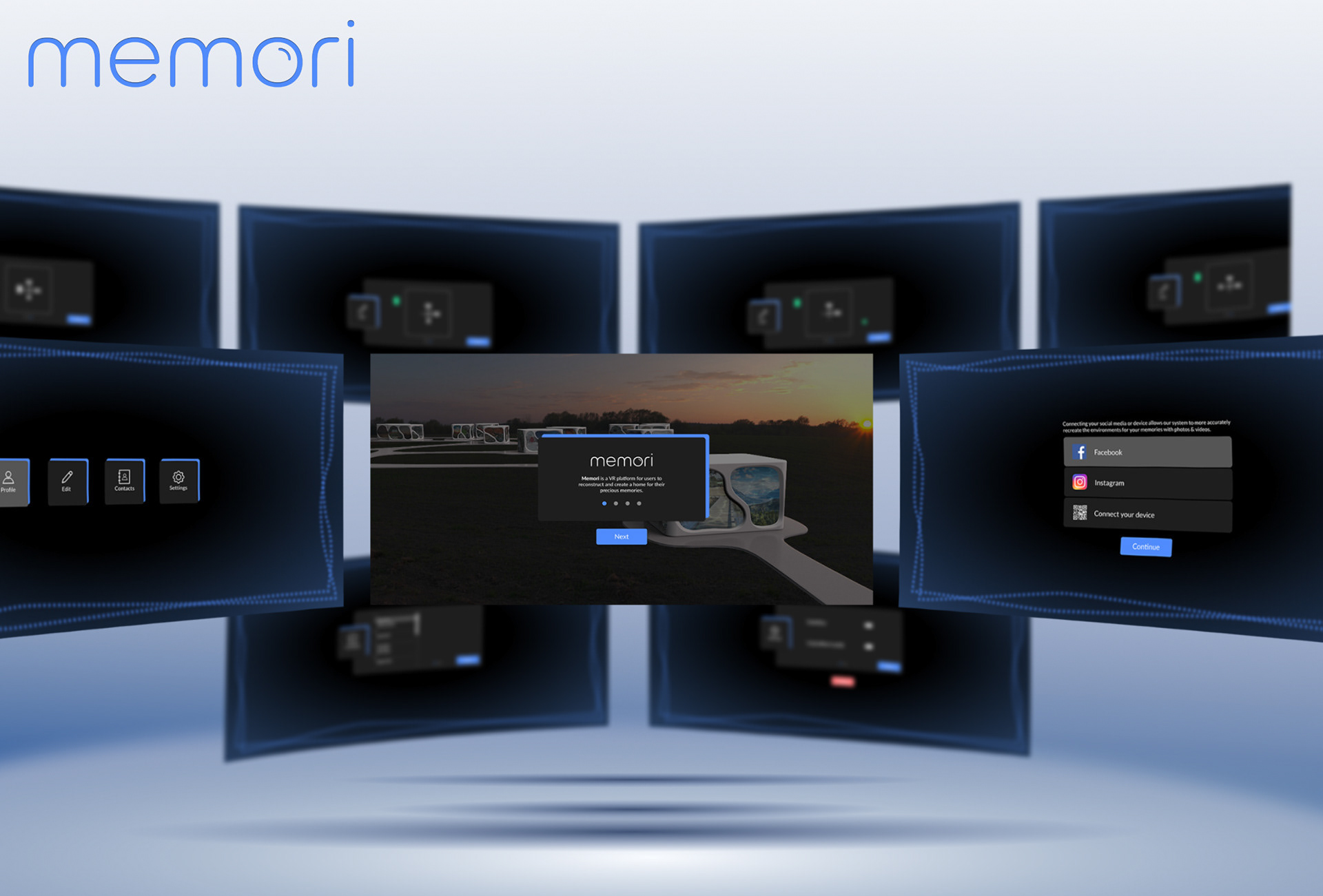 Memori was my second UX project at SCAD and is still my favorite to this day. I so enjoyed taking a concept as slippery as human memory and transforming it into something concrete, useful, and inspired. I wore a lot of different prototyping hats for this project, first working in Rhino and later moving to Unity, then back to Rhino and Photoshop with our final version of the concept. This was an amazing project that asked me to think about my place within a UX team, and my team taught me important lessons and skills that have stuck with me since.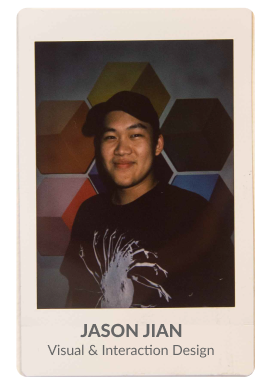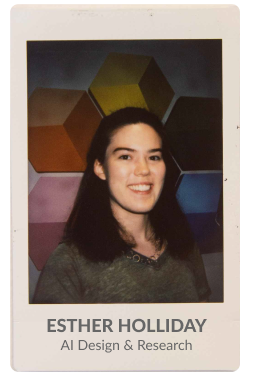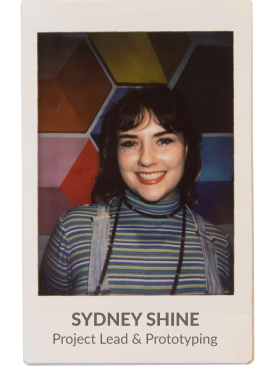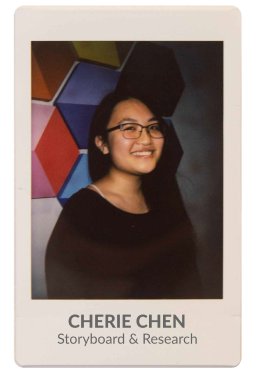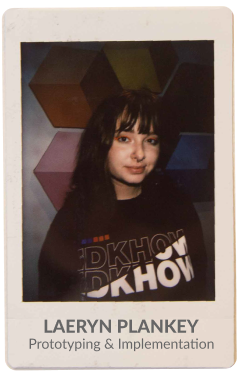 SCAD | Perceptual and Cognitive Human Factors 2019 | Dr. Sung Park